Trinity at Alkimos has a public art dotted throughout the development, but perhaps one of our favourite pieces is a special sculpture dedicated to Western Australian artist and ANZAC, Ellis Silas.
The unique sculpture is the work of Tony and Ben Jones, who are best known for the iconic 'Eliza' statue on the Swan River in Crawley.
Ellis Silas was chosen as the ANZAC Memorial for Trinity due to Ellis being an artist as well as a solider. The sculpture is located on Trethowan Parade in Trinity.
Trinity is themed as a market town, with a strong connection to the arts. Over a dozen other public art pieces are scattered throughout the development, with more also planned over the coming years.
Project Manager for Trinity, Mr Alf Lay, said public art played an important role in sparking the imaginations of local residents.
"Public art plays a unique and important role in our community.
"It becomes part of our collective history and evolves and changes with us. As this happens, it reflects and reveals who we are, tells stories about us and gives great meaning and character to a place," he said.
At each community LWP develops, a programme is in place to ensure art pieces are there for everyone to enjoy and that the history of each place is recognized and celebrated.
"It becomes part of our collective history and really gives character to a place, " Alf said.
Trinity at Alkimos's Atelier village has an exceptionally strong focus on the arts and self-expression has been encouraged through house styles, personalized letterboxes, coloured doors and non-uniform lot sizes. 
However, the public art is scattered throughout the first two Trinity villages.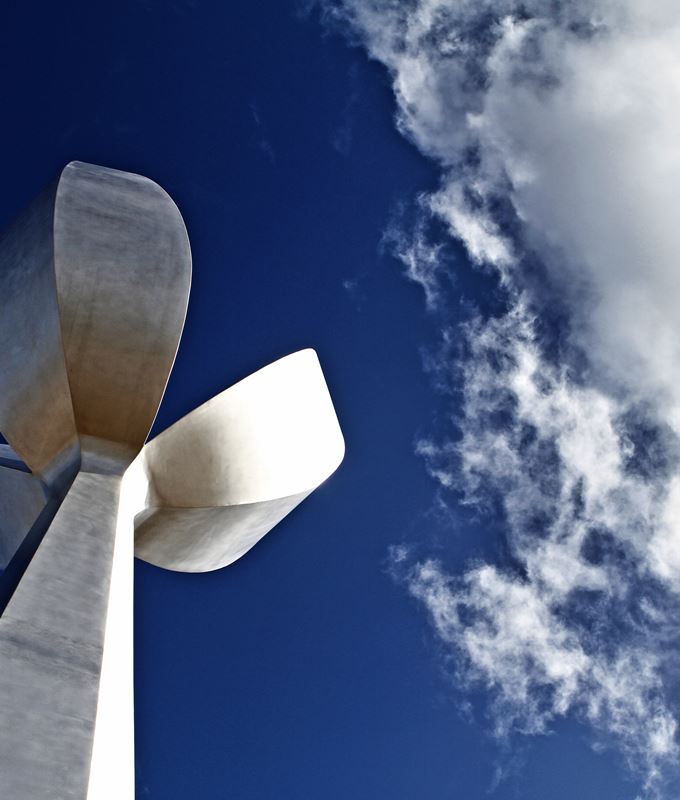 Unity by Tony Jones is probably one of our most 'famed' pieces. Simple, yet striking it is a local landmark on the north west coast and draws inspiration from Trinity's natural environment.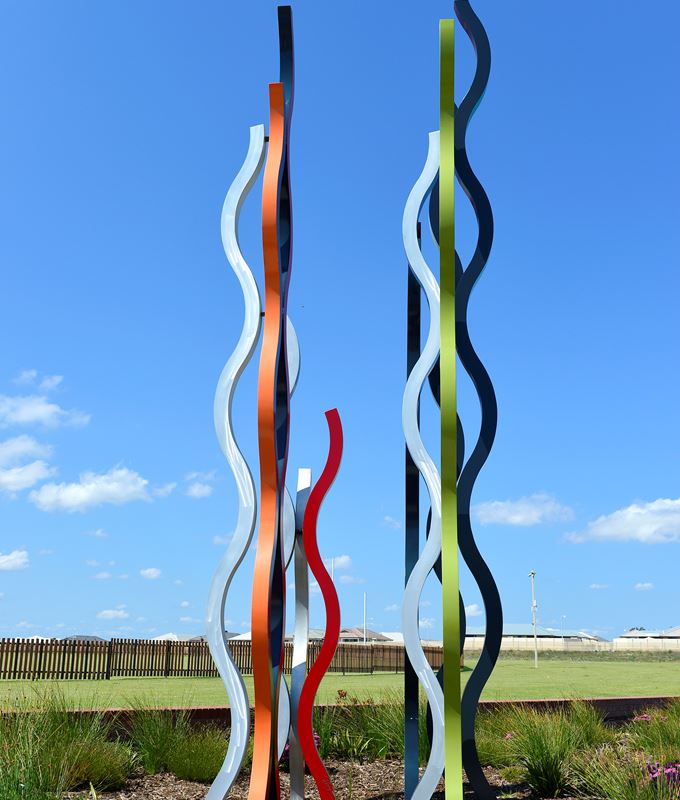 Patterns in Life, Patterns in Nature by Steve Tepperis an abstract sculpture drawing inspiration from the local Banskia plant.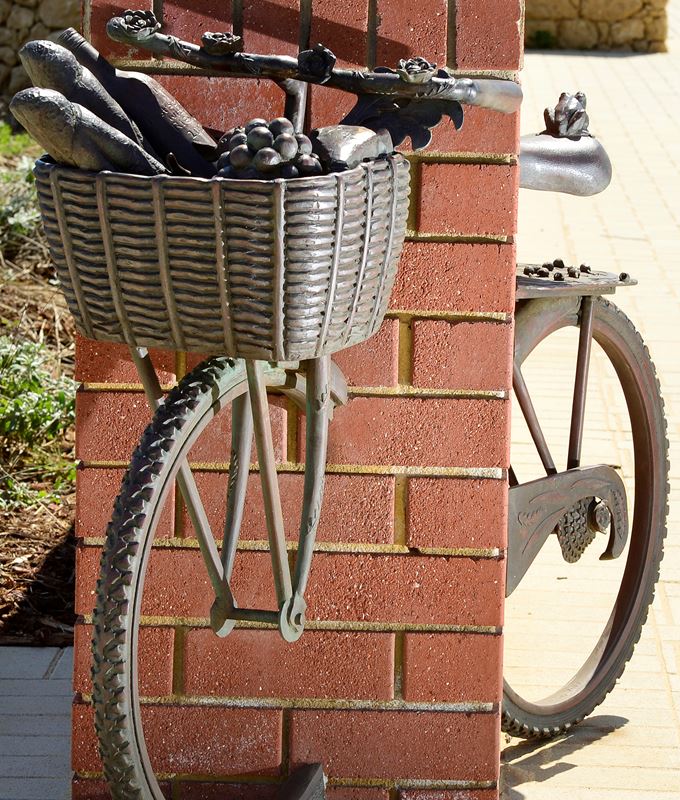 Bicycle-jam by Andrew Kay An old fashioned bicycle with a basketful of shopping appears to have been bricked up into a wall, reflecting the market village theme of Trinity in an interesting and unexpected way.