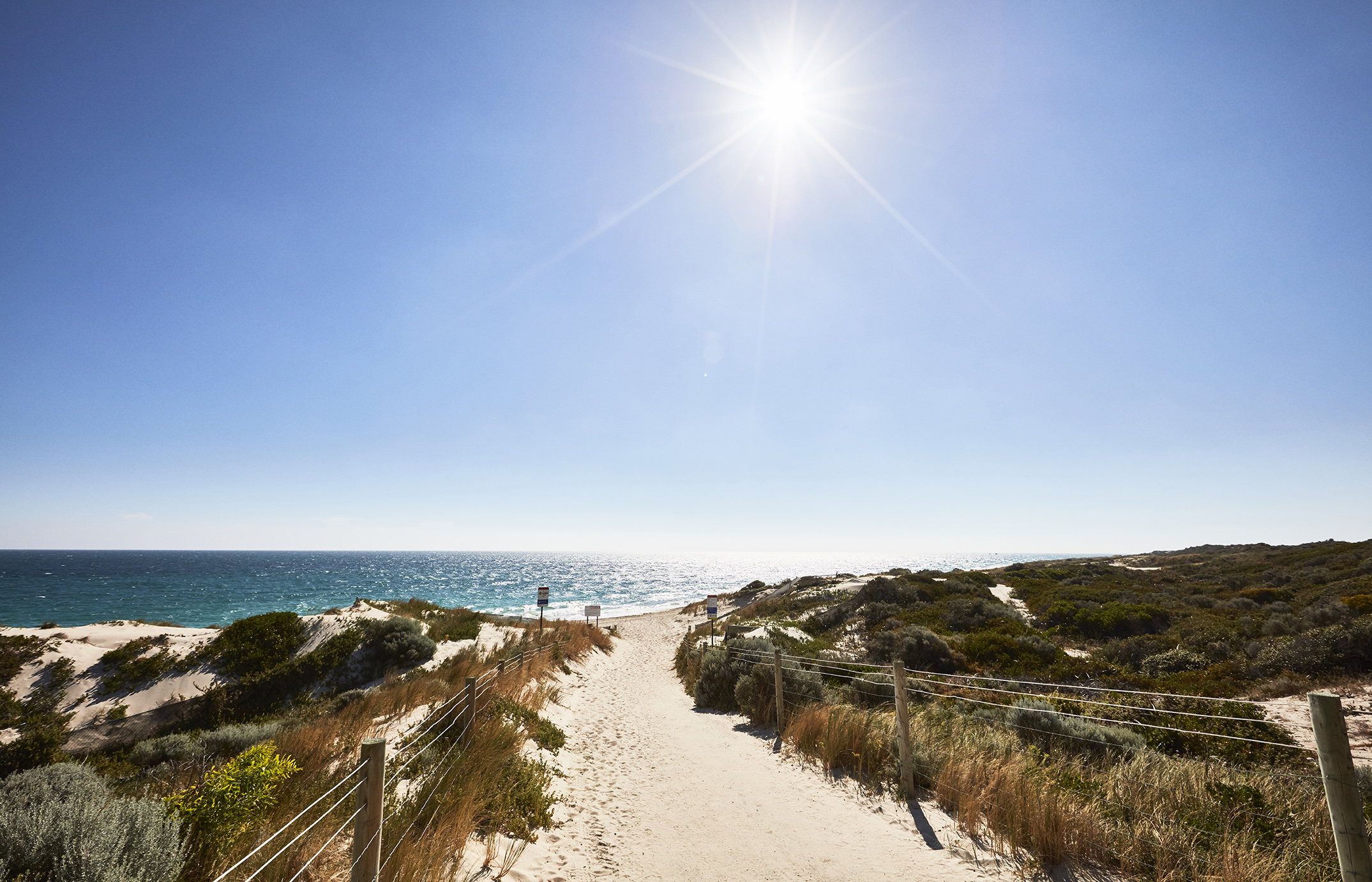 First beachside lots launched at Trinity at Alkimos
The third and final village of Trinity @ Alkimos is now under construction with the first 29 lots to be released for sale today, 27th October 2019.
The launch follows the successful sale of around 1,700 lots within Trinity's Agora and Atelier villages on the eastern side of Marmion Avenue.
The village, aptly named Aura, is the first land to be developed on the beach-side of Marmion Avenue by LWP for Trinity's private residential community, and will eventually be home to approximately 700 lots and around 2,000 residents.
LWP Group Manager Development, Mr Alf Lay, said Aura had been designed around the concept of spa towns of the world , where people would "take to the waters".
"The village sits high on the landscape and offers significant views over the sparkling Indian Ocean," Mr Lay said.
"Major public open spaces comprising a central Crescent, Circus and Colonnade have been thoughtfully designed to create a peaceful, welcoming atmosphere for residents to socialise and enjoy the outdoor coastal lifestyle," he added.
As the name suggests, Aura is surrounded by a range of convenient amenities, including the Trinity Village Shopping Centre, Butler Train Station, Mitchell Freeway, schools, shops, beaches, parklands, walking trails, playgrounds and more.
In addition the Butler North District High School which opens in early 2020 is less than 300m from the new village.
Aura will also feature classic spa town elements in both the housing design and public open spaces, such as round and square columns, pastel colours, mosaic patterns, stone finishes and plants with natural healing properties.
The first release of 29 lots  range in size from 300 – 450sqm and are priced from $216,000.
Titles on the lots are expected in March 2020.
"There has been a lot of enquiry about this land release as a result of people seeing construction of the lots, which is now well advanced," Mr Lay said.
"People are really excited about this release."
For more information visit trinity-alkimos.com.au or phone Garth on 08 9590 0000.